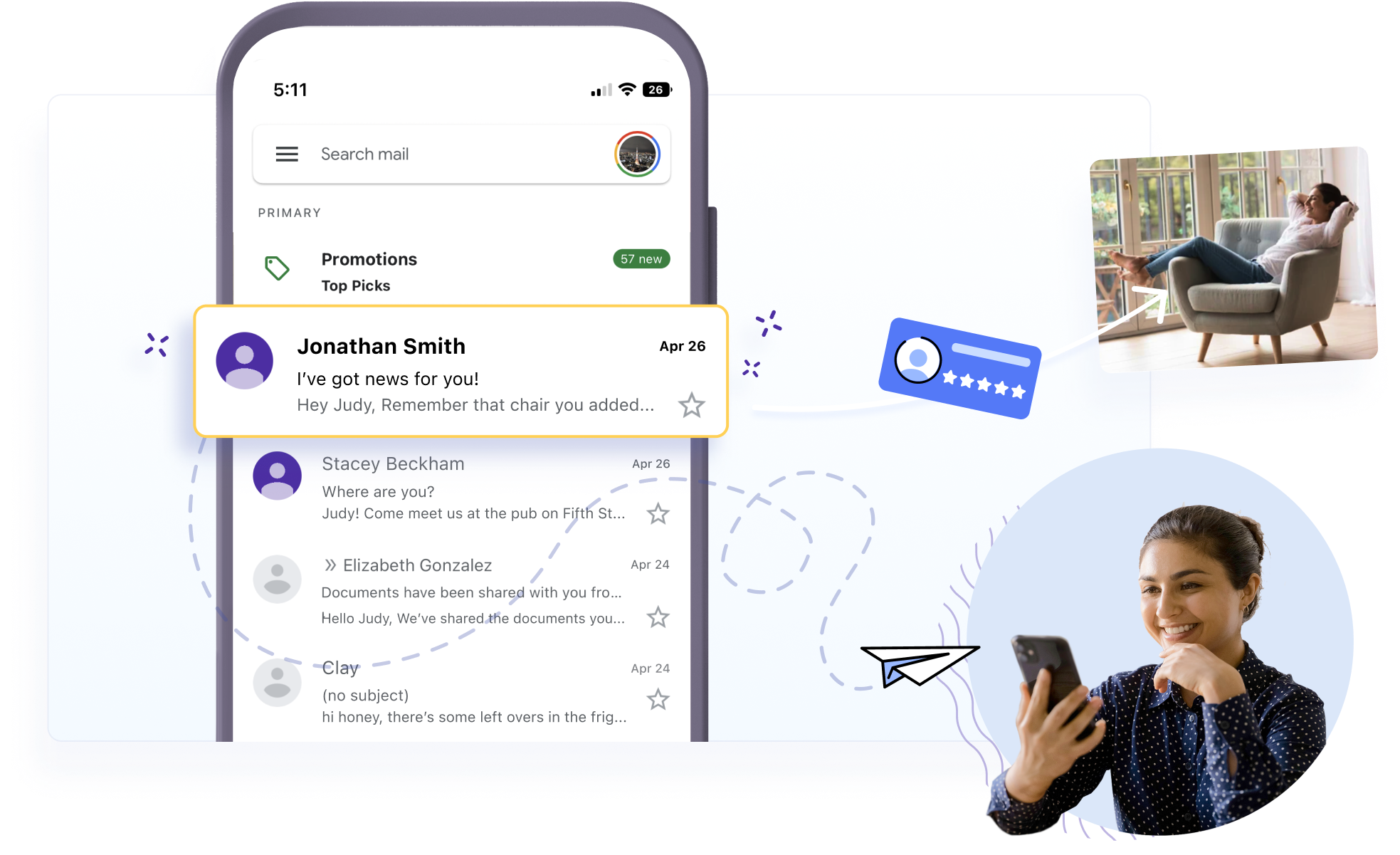 How a Leading Retailer Is Using Generative AI to Increase LTV by Reactivating Lapsed Customers
open rate
driven by LTV.ai
click-through rate
driven by LTV.ai
The brand had a clear objective: to re-engage customers who not only hadn't shopped in the past six months, but whose email engagement was waning.
With the intent to move away from the 'one-size-fits-all' approach used in traditional broadcast emails, we aimed to speak to each customer as an individual.
Harnessing the power of LTV.ai's generative AI platform, the retailer sent personalized email sequences to a cohort of nearly 100,000 dormant emails, with a similar but larger segment being held back as a control group.
The emails were tailored using first party customer data, including their name, last purchase date, and location, creating unique, text-only messages sent directly from a human representative.
The sequence involved a catalog offer, a coupon expiry reminder, and even an interactive component where customers could actually interact with the brand the way they do in their stores.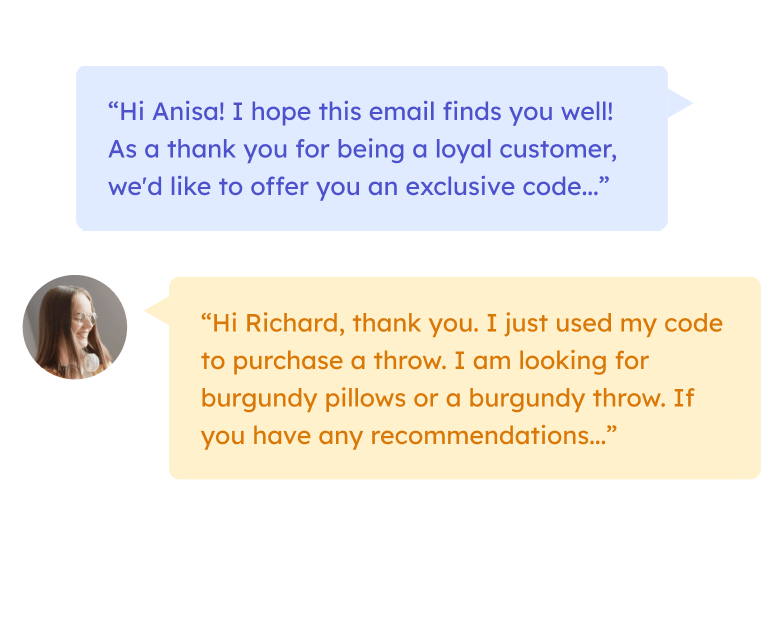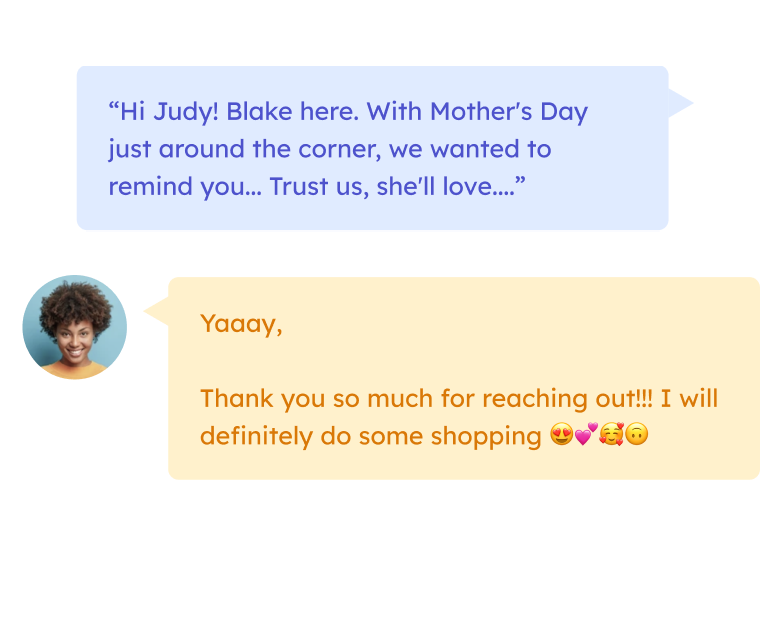 ​​The results were remarkable: an open rate of 71.6% (vs. 45% in the control group), a click-through rate of 3.4% (vs. 0.5% in the control group), resulting in a nearly 10x increase in sales.
Furthermore, positive customer feedback poured in, praising the personal touch and the responsiveness of the brand. Even critical feedback such as past customer service issues were addressed.
Marketers love to talk about "1-to-1," but 99% of marketers are still "1-to-many," relying on list size over quality.
By breaking away from the traditional, impersonal email tactics, LTV.ai leverages AI to increase customer LTV.
Learn more about how to boost customer loyalty, improve customer satisfaction, drive repeat purchases, increase basket size and minimize your CAC with LTV.ai.
ltv.ai integrates easily with



Are you ready to automate reactivating your lapsed customers?
The real power of our AI powered reactivation sequences start when you connect with our Enterprise Plan. A dedicated success manager will partner with your team to integrate your e-commerce platform and ESP provider for a 'set it and forget it' experience that will keep your customers engaged with your brand.