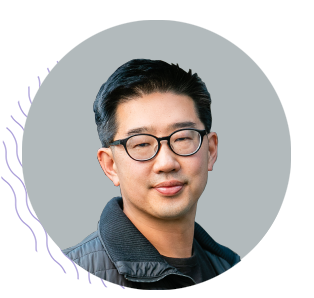 Kevin Chou
Co-Founder & President
Read bio

Kevin Chou is a successful entrepreneur and investor with a focus on the gaming and crypto industries, including three startups that reached valuations estimated at over $1 billion (Rally, Forte and Kabam).

He is the founder of SuperLayer, a venture studio aimed at creating user-friendly crypto products to bring in the next 100 million people into crypto. Prior to SuperLayer, Kevin founded Rally, a blockchain project for creators and their fan communities, which reached a fully-diluted market cap of over $3 billion in 2021.

He was also the founding CEO of Forte, a blockchain game developer platform, and currently serves as Chairman of Gen.G, an esports enterprise bridging Asia and North America.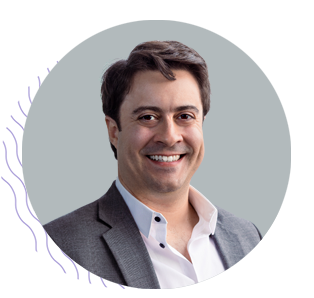 Phil Roselli
Co-Founder & President
Read bio

Phil is a Product expert with 19 years of experience in financial services and e-commerce. He launched Canada's #1 digital banking mobile app and played a key role in Bank of Montreal's digital transformation.

Today, as Co-Founder and Co-President of LTV.ai, Phil helps retailers and D2C brands adapt to the digital economy, achieve seven to eight-figure incremental revenue growth, and future-proof their customer acquisition and retention strategies.

Phil is a former competitive swimmer and has completed many Ironman 70.3 events. His passion for software began at the age of twelve when he wrote his first line of code. He established his own software business while still in high school and was soon recruited by an investment bank.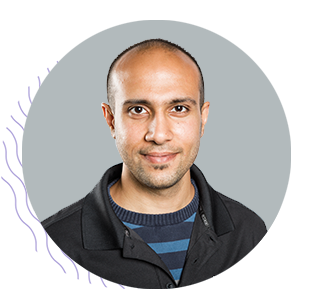 Harshal Jethwa
Co-founder
Read bio

Harshal is a Co-founder and Vice President of Engineering at LTV.ai, overseeing the company's technical operations. Before joining LTV.ai, he co-founded a logistics startup that became one of the fastest-growing startups in logistics in North America. His contributions helped the company secure multiple rounds of funding (including Series A), and he successfully built a team of over 30 people to generate millions of dollars in revenue.

With a Computer Science degree from the University of Waterloo, Harshal loves exploring the depths of philosophy and consciousness.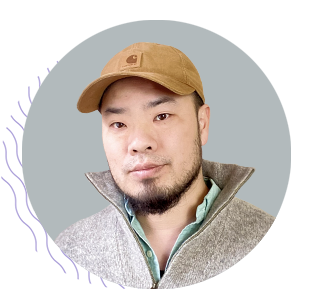 Read bio

Kevin Kai is a Co-founder and the Head of User Experience and Design at LTV.ai, overseeing the company's commitment to providing the best experience possible for brands and customers alike.

Before joining LTV.ai, he was the Head of User Experience at CSC Generation leading a UX team on multiple brands. While working at CSC Generation, Kevin played key roles in e-commerce, CRO & design while focusing on UX.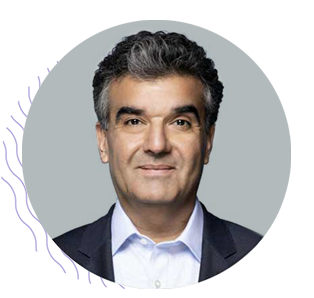 Read bio

Asiff is the President of Figure, a company transforming financial services through blockchain technology. Figure offers a range of lending, banking and payment products and recently raised over $100M from leading investors such as DST and Ribbit at a $1.1B valuation. Asiff was formerly President and Chief Operating Officer of Coinbase, the world's leading cryptocurrency company.

Before Coinbase, Asiff was a private equity and venture capital investor and advisor and has held many notable positions, including Operating Partner with Andreessen Horowitz, Senior Advisor with Bain Capital and Advent International, Chief Restructuring Officer of HP and as Partner with TPG Capital, one of the largest private equity investment firms globally. Asiff began his career at IBM Labs as a software engineer.

He serves on the boards of Nubank and Forge, is a former public board member of Advent Software and Citrix Systems Inc. and served on the boards of Saxo Bank, TES Global, RentPath, and Eze Software. Asiff is also a guest lecturer at UC Berkeley's Haas School of Business. He received an MBA with honours from Canada's best business school, The University of Western Ontario, and his bachelor's degree in Computer Science from The University of Calgary.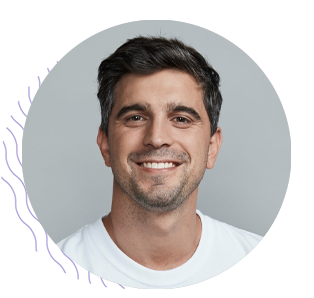 Read bio

Afterpay Co-Founder and CEO Nick Molnar has raised the profile of 'FinTech' immensely over the last 12 months, and at the tender age of only 27, he is one to watch for years to come. With his retail experience and out-of-the-box thinking, Nick brings a refreshing addition to the retail space, an industry still tied to traditional financial models and practices.

Nick has been in the online retail industry for close to 10 years. A born entrepreneur, Nick started selling jewellery at school and soon realised how to create a successful business online. Before establishing Afterpay, Nick launched the leading American online jeweller, Ice.com, in Australia, where he successfully grew to become the largest online-only jewellery and watch retailer. From becoming the most successful jewellery store on eBay to launching Iceonline.com.au, it was just a matter of time before he embarked on his next venture.

Nick is a true leader in every sense of the word. He leads through example and inspires his staff every day. He is the quintessential multi-talented entrepreneur with the rare ability to effortlessly transition from consumer finance to marketing and everything in between. He is not one to shy away from hard work and remains incredibly humble despite his obvious success.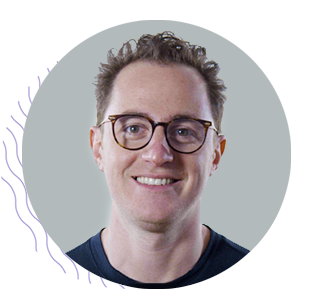 Read bio

Joe Yakuel attended Tulane University, where he graduated with his BS in Finance in 2009 and earned his MBA in Digital Marketing, Entrepreneurship & Innovation, and Business Analytics in 2014 from NYU's Stern School of Business. He is the founder and CEO of WITHIN, the world's first Performance Branding company, which he founded in 2015 with a vision of upending the traditional agency-client relationship.

WITHIN applies a business-first approach to marketing, helping brands maximize growth by removing silos between Performance & Brand. WITHIN partners with brands across verticals, including Nike, Anheuser-Busch, Facebook, and Hugo Boss.

Before WITHIN, Joe held roles at Quidsi and The Vitamin Shoppe, where he ran eCommerce and retail marketing. WITHIN has generated over $5 billion in revenue for its brand partners through media and creative services.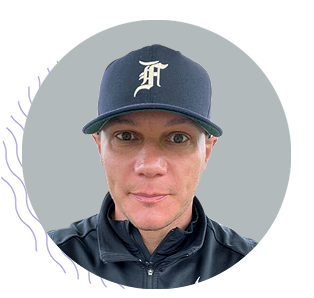 Read bio

Emery Skolfield is an omni-channel marketing, strategy & CRM executive. Passionate about content and storytelling. Privileged to lead people and cultivate talent. Driver of profitable growth and brand value. Curious. Creative. Pragmatic. Focused. Hungry.

Emery specializes in brand strategy, digital strategy, omni-channel and e-commerce.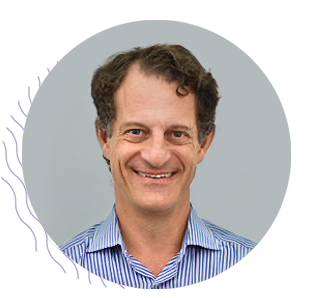 Read bio

George has spent the last 25 years building businesses at the intersection of community and commerce. Most recently, as founder and CEO of TurnTo Networks, he created one of the leading solutions for global brands and retailers to manage product reviews. In 2020, he merged TurnTo with Pixlee, a leader in the user-generated content space, and he sold the combined company to Emplifi in 2022 to form one of the top social customer engagement platforms.

Earlier, George co-founded and led companies providing a wearable technology for managing corporate events and trade shows, a B2B marketplace system, and an enterprise team collaboration platform. Prior to his entrepreneurial ventures, George was a strategy consultant at the Boston Consulting Group and an analyst at the U.S. Congress Office of Technology Assessment. George received an AB magna cum laude from Harvard College and an MBA with highest honors from the University of Chicago Booth School.

Read bio

George Ruan is the CEO and co-founder of Honey, a coupon-clipping browser extension. He co-created the company in October 2012.

Before Honey, Ruan founded and co-founded several companies during and after his education at UC Irvine, including Animebooks, ABDOTCH Publishing, Karmarama, and Medical Science International. He functioned as CEO of Open Presence from January 2008 to September 2012.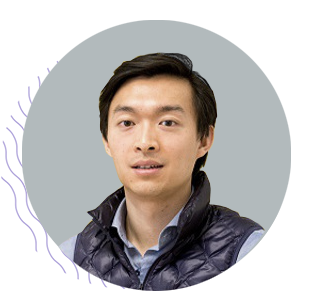 Read bio

Ray Cao is the Cofounder and CEO of Exact Media. He is disrupting the traditional direct mail industry by enabling brands to target their inserts through ecommerce packages. In the past, Ray was a board member for the Impact Entrepreneurship Group. Prior to Exact Media, he founded Loose Button which was one of North America's largest beauty subscription companies. Ray was a founding employee at Polar, a native advertising platform for some of the largest media companies in the world. He graduated from the University of Waterloo for Systems Design Engineering.

Ray is a past recipient of AdAge's Top 40 Under 40, Waterloo's Top 40 Under 40, and Profit Magazine's Future Entrepreneurial Leaders Top 20 Under 30 award. When he is not trying to reinvent the world of direct mail, you can find him hosting dinners with interesting people and using ClassPass with his wife to explore new workouts.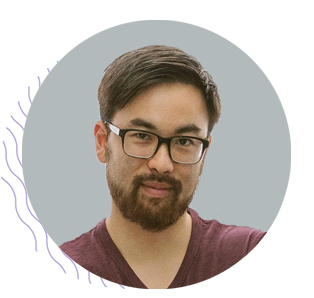 Read bio

After being told that nobody would ever hire him, Justin quit the bureaucracy and negativity of Palos Verdes High School to start a marketplace for unlocked cell phones, which was acquired by a family office when he was 19 years old. More recently, Justin founded 500friends, the leading loyalty and retention marketing platform for retailers, which merged with Merkle in 2014, and was eventually acquired by Dentsu Aegis in 2016.

Justin also served as an early investor and board member of Wunderkind, where he saw 5-10% of its customers file for bankruptcy every year due to bad management, culture, technical deck, lack of scale, and of course Amazon. This led him to become the Founder, Chairman, and CEO of CSC Generation Holdings, one of the dime a dozen "unicorn" start-ups.

Are you ready to boost your e-commerce performance with the power of a paid loyalty program?
Contact us today to learn more about how LTV.ai can boost customer loyalty, improve customer satisfaction, drive repeat purchases, increase basket size and minimize your CAC.